I'm trying to install a fresh copy of Windows 10 on my msi laptop (model MS-16GD) but keep running into problems. The HDD had been wiped (it had Windows 10 installed on it prior) and my only other computer is a MacBook Pro running macOS High Sierra 10.13.6. So I followed this guide to create a bootable USB (on my ADATA HV620) with a Windows 10 ISO downloaded from here. Whenever I boot into the USB device, I'm presented with this error:
Your PC/Device needs to be repaired
The digital signature for this file couldn't be verified

Error Code: 0xc0000428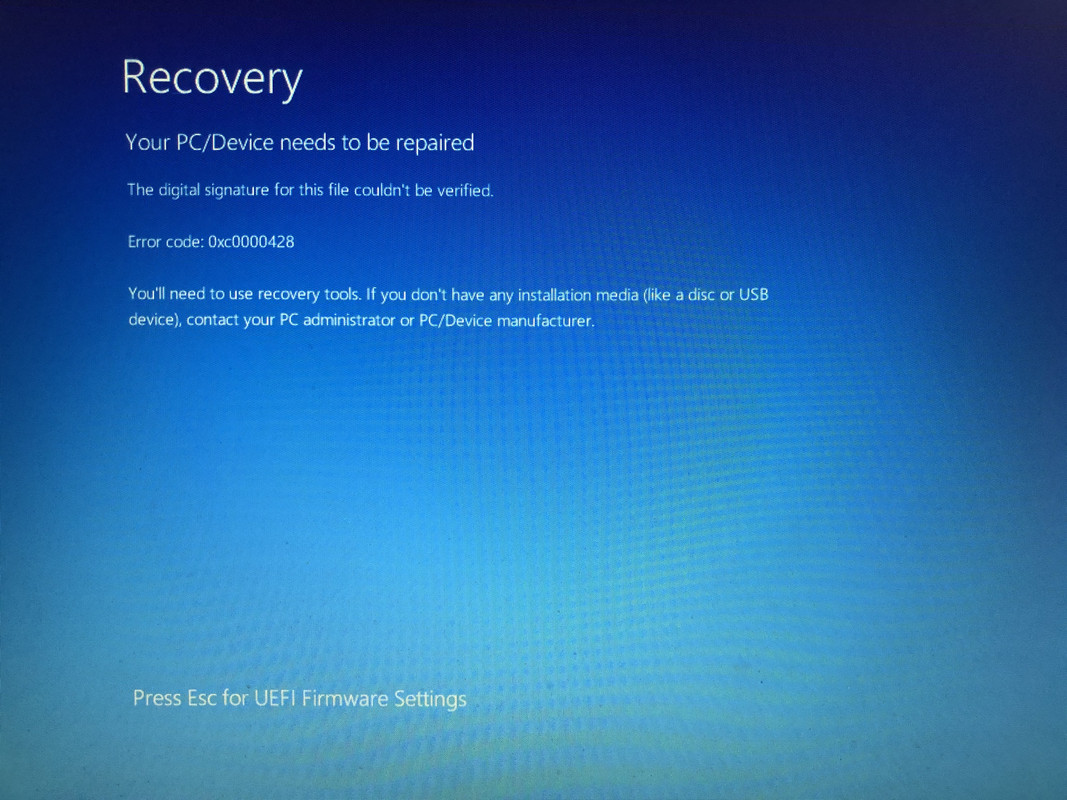 Edit: However, before I even get this error, I'm presented with this error:
 
Secure Boot Violation
Invalid signature detected. Check Secure Boot Policy in Setup.
I can click "Ok" and then I reach that above error.
Edited by ARK24, 21 March 2020 - 06:49 PM.