Windows 10 20H2 19042.804
Checking the Startup tab in Task Manager, in the column "Startup Impact" all the programs indicate "Not Measured" unless they were disabled in which case they say "None."
I did see on a search that this may be a bug that began with Windows 10 20H2 19042.450.  Many steps tried.  Disabling all startup items, restarting, re-enabling, restarting – no change.  Others have tried a clean install – not planning on this one.
Did not see any troubleshooters that could solve it.
Any suggestions?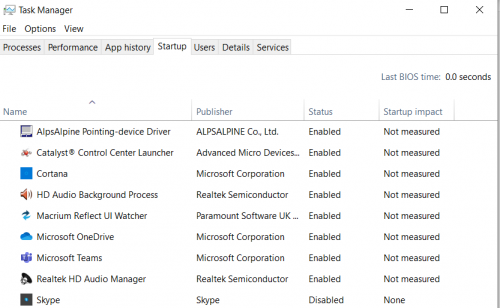 Edited by joseph456, 28 February 2021 - 09:23 PM.