Hi!
I've got a ASUS V9520 Video Suite
ASUS Smartdoctor, which is a analysis program that comes bundled is currently shouting it's head off about, well have a look for yourselves: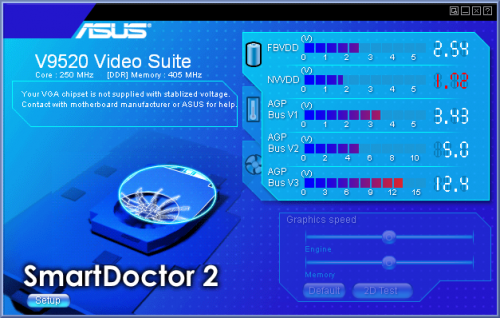 I tried contacting ASUS, but that got me nothing, not even a reply. (and yes, I've given them quite a long time to reply)
What in several hells is this, and how can I fix it?
Appreciate any help.
Trubadurix
Edited by Trubadurix, 27 June 2005 - 05:33 AM.