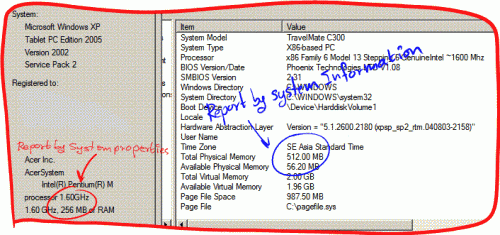 Hi, every one. I've got a question about my notebook, yesterday i just notices something wrong with my notebook. its getting slower then i'd find the problem. i've got..
- Windows XP report 256MB of RAM existed!!

, i'm actually got 512MB installed
Does anyone know how to fix this problem.. please do not tell me to reinstall systems again.. i'll save it as last choice..

Thanks in advanced

ps: sorry for my funny english..

i'm not a native speaker