I am completely in the dark on how to solve your uninstaller problem.
We may need to get a registry cleaner, but we'll focus on that later.
The good news is: I think I found a way to solve the Control Panel and IE problems.
Download and unzip BFUzip from
http://computercops..../Merijn/bfu.zip
Run the program and click the Web button as shown here: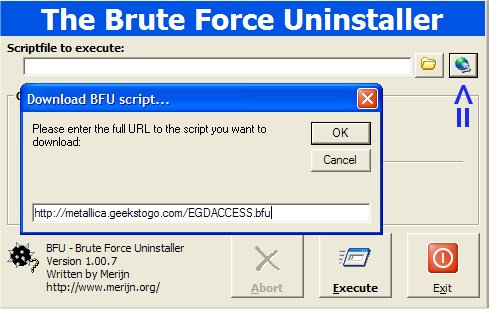 Use this URL to copy into the address bar of the Download script window:
http://metallica.geekstogo.com/qoologic.bfu
Execute the script by clicking the
E
xecute button.
If you have any questions about the use of BFU please read here:
http://metallica.gee...structions.html
Let me know if it helps.
Regards,