Please could anyone help me out on this one? For some reason my authentication profiles are greyed out and I'm sure this is what is stopping my home network from working.
It has worked perfectly fine before up until I accidently messed up my privelege settings on Windows.
I am running Windows XP Pro and the the client computer is running Windows xp Home.
I've been searching google for my problem but I havn't yet found a fix, I found out you need to be logged in as an admin to enable these settings. I am logged in as an admin though and I can't think of anything else that could be causing this problem.
Here is a screenshot: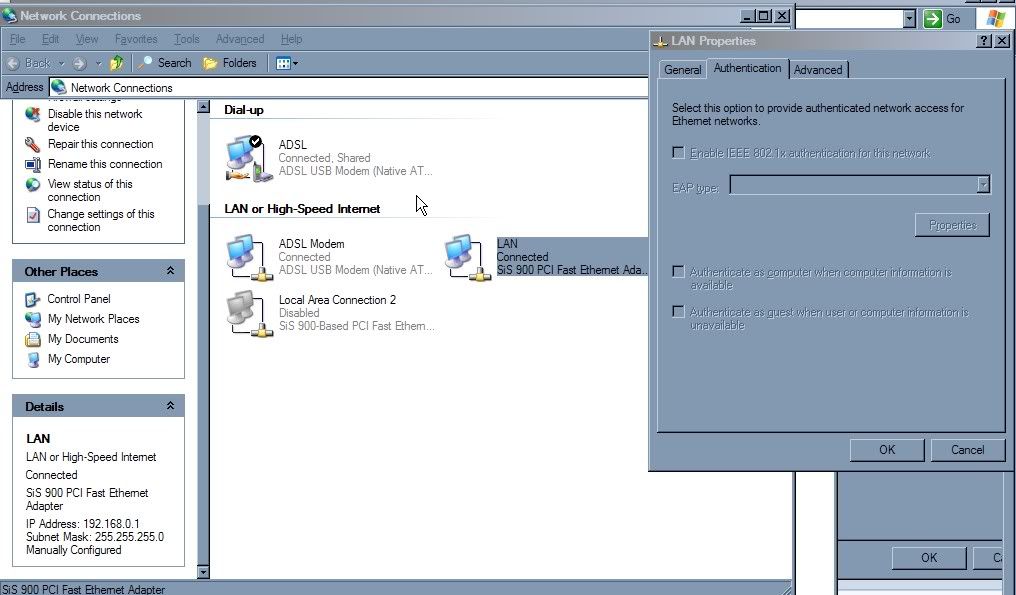 It would be great if anyone could help me ASAP because if I can't get it working I've been told I need to switch my ADSL connection onto my Dads Computer, which means I'll have no internet