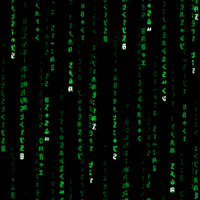 Yahoo Messanger
Started by
Spike
,
Nov 19 2005 11:22 AM
#1
Posted 19 November 2005 - 11:22 AM
Hey, i just wanted to know is it possible to find a persons IP from yahoo messanger?

---
#2
Posted 20 November 2005 - 12:10 PM
very rarely you may be able to do a netstat and find it that way. it works if someone else has initiated a conference with you and other users, if you netstat when that happens it'll show you the ip of the person who initiated the conference. during normal conversations it might still show the other person's ip but mostly it just shows yahoo going outwards from port 5050. you can try though.
alternatively use gaim. it gives everyone's ip on every messenger protocol, at least it does in linux. I've never had it for windows.
http://gaim.sourceforge.net/
Edited by Thef0rce, 20 November 2005 - 12:10 PM.
---
---
Similar Topics
0 user(s) are reading this topic
0 members, 0 guests, 0 anonymous users
As Featured On: