i got this error and i took a sreenshot. this is the screenshot of the error.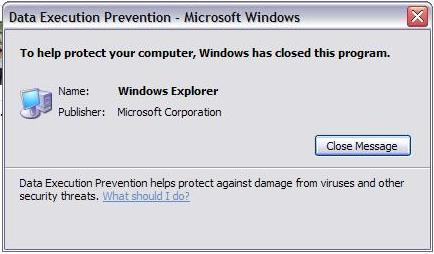 after that data execution prevention pop up come up. there was another pop up. and my whole laptop lagged out. completely. i wanted to take my handphone's camera to take a picture of it. but my handphone was with my sister. i was a little frustrated at waiting so i just click one of the button to close the pop up.
also, i remember clicking the "Don't Send" button. which i suppose comes up at the end of all errors or 'Not Responding' situations right?
the point here is. the window pop up alerted me after the screenshot came up gave me a bad feeling. it's name itself is scaring me. any idea what does that screenshot provided above link to?