Recently a "zero-day" exploit was discovered in Java. Oracle typically follows a quarterly patch cycle meaning a patch may not be available until mid-October. 3rd party applications like Java are frequently exploited, and it's a good idea to unplug it from your browser. This will prevent infection from this and future exploits.
To disable Java in Chrome:
Type chrome://plugins/ into the address bar. Scroll down to Java and click Disable.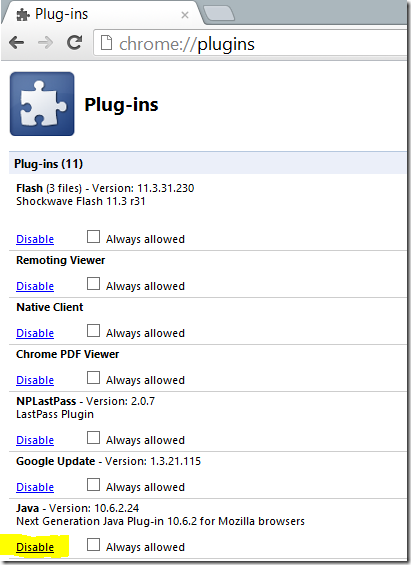 To disable Java in Firefox:
Click the Firefox button.
Click Add-ons.
On the left menu click Plugins
Click the Disable buttons next to Java Deployment Toolkit and Java™ Platform