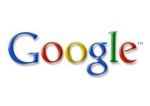 As if we ever doubted the power of Google, they have proven once again why they are the king. On their official blog yesterday, they announced the advent of the new real-time search functionality. When you do any type of search on Google, your results page will immediately update with real-time updates from places such as Twitter, MySpace, Jaiku and more. Whether it's an eyewitness tweet, a breaking news story or a fresh blog post, you can find it on Google right after it's published on the web.
This type of real-time search allows you to read breaking news articles long before your local television station has the scoop. By pulling in relevant and related things from places like Twitter, you'll never again feel as though you missed out on something. The results will constantly update themselves as long as you have the search results page still open in your browser. This is made possible using new search technologies that scan more than a billion documents per day!
In conjunction with this launch, Google is also adding Hot Topics to Google Trends. This allows you to see the most common topics people are talking about on the web. Stay on top of the trends by using Google Trends, and the new features. Thankfully, it has now graduated from the Lab phase, and is widely available.
If you doubted before that Google was at the top of the heap when it comes to web searching, this should quickly change your mind. Google promises that the new real-time searching will be available to everyone within just a few days. If you're not seeing it yet – you soon will!
As soon as you've tried out this new feature, why not let us know what your thoughts are?