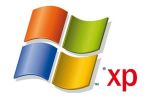 Windows XP users are not very happy campers this week. Microsoft is busy investigating a multitude of reports that claim MS10-015, which was rolled out on Tuesday, is causing XP installations to blue-screen. Microsoft has acknowledged that this particular patch appears to be at fault, but are still unwilling to state that the issues are related solely to that. Instead, they are looking in to the situation further, trying to determine if this could possibly be the result of interoperability issues with another component, or even third-party software.
Sadly, there doesn't seem to be a quick fix to this problem. The only option given thus far is to arm yourself with your XP installation CD, and dive into your Recovery Console. Once there, you will need to execute a series of commands to put things right.
If you own a computer that has an OEM copy of Windows, you likely don't have an XP cd. If not – you're basically out of luck at this point. Well, you could always create a boot disk. That option requires you to use a floppy drive… something many of us no longer even have!
Many Microsoft naysayers are loudly proclaiming that this is the company's way of trying to force people to upgrade to Windows 7. While that is an option to solve the problem, I feel that the claim itself is hogwash. Sales of Windows 7 is quite high. The company has been up-front with us for a long time regarding support for Windows XP. I honestly cannot believe they would stoop that low. People who are spreading junk like this make me want to tear my hair out.
I DO agree that problems like this are ludicrous, and should not be happening. If the issue is this widespread, it should have been found out during testing, far prior to being released. In that respect, I feel that the folks in Redmond have failed miserably.