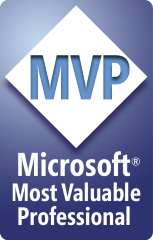 Would you like to learn more about the cool new features in Office 2010 and Windows 7? Still not sure what has changed since previous versions? Do you use Microsoft Office but would like to learn tips and tricks to be more productive at home, school or at work? Perhaps you are a new user who has questions on how to get started with Windows 7 or using the Office ribbon? Or would like to learn how to protect your computer from malware and viruses. Or perhaps you are just stuck and need answers.
The Microsoft Most Valuable Professionals (MVPs) are here to help!
The MVPs are the same people you see in the technical community as authors, trainers, user groups leaders and answerers in the Microsoft forums. For the first time ever Microsoft has brought these experts together as a collective group to answer your questions live. MVPs will be on hand to take questions about Microsoft Office 2010 or Office 2007 products such as Word, Excel, PowerPoint, Outlook, Access, Project, OneNote and more. As well as Windows 7 and earlier versions such as Windows Vista. In addition to Microsoft Office, the chat will cover Windows related topics such as upgrading, setup and installation, securing your PC, Internet Explorer, personalizing your computer desktop or having fun with Windows Live Essentials to share photos, make movies and more. All levels of experience are welcome from beginners and students to intermediate power users. Please join Microsoft and the MVPs for this informative Q&A style chat and bring on your basic and your tough questions!
When: October 14, 2010 – 10:00 A.M. – 11:00 A.M. Pacific Time
You can follow this on Twitter at #msmvpchat
Join the event on Facebook: Chat about Microsoft Office & Windows with MVP Experts!