It's happened to me a number of times. The phone rings, and often the caller id display reads "Private." Upon answering, I'm greeted by someone with a heavy Indian accent who informs me that he/she is calling from the Windows Support Center, and that for several weeks my PC has been sending out many error messages. This caller wants me to allow remote access to my computer so the errors can be analyzed, then fixed remotely, for a fee.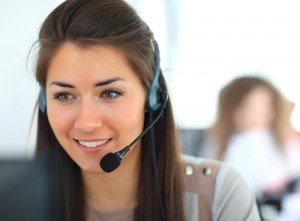 If you get one of these phone calls, hang up. First off, there are no "Windows Support Centers" that monitor error messages from your PC. They just don't exist. Secondly, neither Microsoft, nor any of its partners, will place unsolicited calls and offer to fix your PC. The real purpose of these calls is to gain access to your PC. From that point, the caller could install malware to capture personal data, or alter settings to make your PC less secure. They'll also show you fake alerts and problems in event viewer, in order to dupe you into paying for repairs. Once they have your credit card information, not only are you charged for unnecessary services, but you've just provided your credit card information to a scammer.
What if you've already succumbed to one of these calls? First off, change your password for your computer, bank accounts, email, etc., but don't do this from the infected computer. Make the change from another PC. If your credit card has been charged, call your credit card company and work with them to reverse the charges. They can also work with you to monitor your card for fraudulent activity. Scan your computer with whatever antivirus program you use (you do use one, right?), and if you're concerned, you can ask for help here at Geeks to Go! to help ensure that your computer is clean.
If you want more information about these types of scams, then visit Microsoft. For more information about telemarketing scams in the US, visit the FTC.