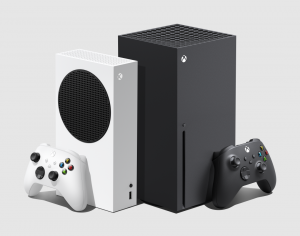 Xbox All Access offers free hardware up-front, and Game Pass Ultimate for a 2-year subscription price of $24.99 for Series S, or $34.99 for Series X. Game Pass Ultimate includes xCloud streaming, hundreds of Xbox and PC titles, every Microsoft Studio game, and all of EA Play's titles. After 2 years you own the hardware, for less than if you purchased it and Game Pass Ultimate separately. All-in-all a pretty great deal!
Unfortunately, there have been some errors when trying to claim Game Pass Ultimate included on the console.
It's not showing in the settings titled, "Included with this Xbox":
If you're not seeing the claim now button after setting up your new Xbox, try logging out and logging back in.
If that doesn't work,  restore by pressing Home > Profile & System > System > Console Info > Reset console > Reset and keep my games & apps
If it still doesn't work, the Xbox might have been shipped out without the retailer registering the serial number with Citizens One. Call them at at 1-888-824-3783 with your account number and serial number (Citizens One handles the line of credit for Xbox All Access)
When clicking the Claim Now button, "Try that again – Something happened on our end. Try again later" error occurs. Followed by a long App Error code:
The best option for this error is to contact Microsoft phone support. Use these steps:

Click Contact Us button
Select Hardware & network, then select I need help setting up my console
Chose the option to call back
Tell the agent a new X Box Series X with Game Pass Ultimate, gave an error message when clicking on the Claim Now button, "try that again, something happened…"
They'll check your account. You likely already have an active Xbox Live account, and they will have to cancel it to make the new subscription work. Remaining months will be added to the new Game Pass Ultimate subscription.
Click Claim Now button again, and Success!

You could also wait for your current Xbox Live subscription to expire, then activate the new one on your console (you have 2 years).
Or, if you don't have much time remaining, cancel the active Xbox Live subscription yourself, and then activate the new one.
Enjoy your new Xbox Series X/S and Game Pass Ultimate!