A user in the forums recently asked for a review of Advanced Uninstaller PRO. It's currently ranked as the number one uninstaller on download.com.
After a weighty 22.2MB download, the installation screen contained the first unpleasant surprise. AVG Security Toolbar was preselected for installation, as was a change to the default homepage. Even after selecting "custom installation", the same options were preselected. Unfortunately, installing toolbars, and preselecting their installation has become all too common with "free" applications.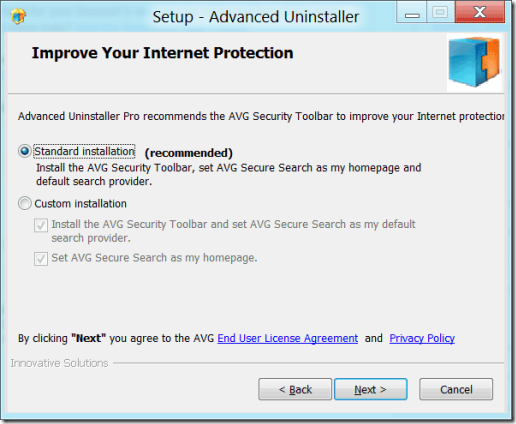 After installation was complete — with the toolbar and homepage options unselected, Advanced Uninstaller PRO starts quickly. Another unpleasant surprise was the interface. Some polite reviewers might call it unique. I'll stick with ugly. Functional, but definitely not a clean or modern graphical user interface.