I recently (today) purchased a dv9225us HP notebook computer with Windows Vista x64, but I'm having some issues with the Broadcom wireless adapter.
The connection goes in and out for little known cause; in fact the router (d-link DI-624) is usually set at 50% transmit power and every wireless device in this house works perfectly, however this laptop is dropping the connection/can't find the connection even at 100% transmit power.
It's really funky, and their's so many possible problems I don't know where to start:
Windows Vista's new network stack?
Bad network drivers? (date on current drivers is 11/13/06 and I can't find any newer ones)
Some 64-bit Vista software problem?
Router's latest firmware upgrade is August 2006; before Vista even hit RTM so maybe there's something not agreeing between the two?
Bad settings? I did change a couple things in the driver's properties but most of the settings are beyond me anyway. pic attached.
It is a bit early to tell with Vista being so new and all especially with the 64-bit version... here's to hoping someone can help fix this problem...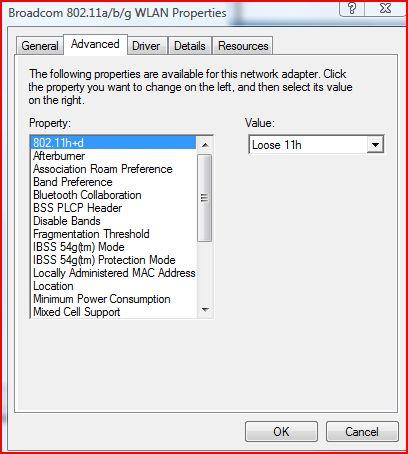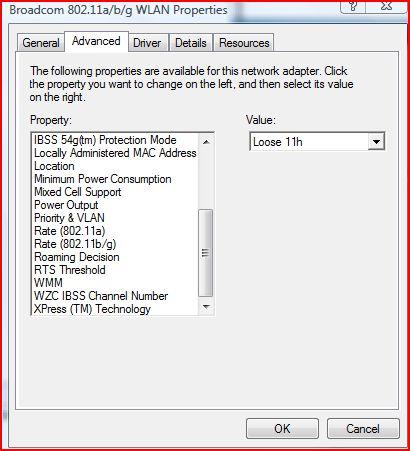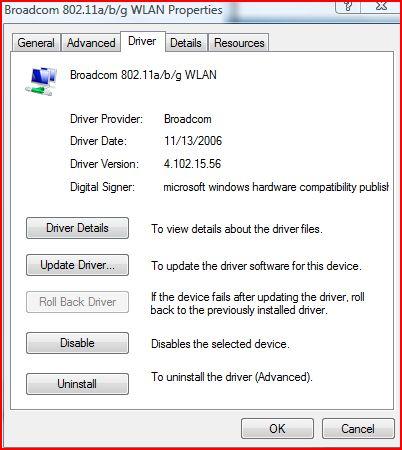 Edited by MNOB07, 18 February 2007 - 06:24 PM.