Hi, everytime i try and do a backup i get an error message -->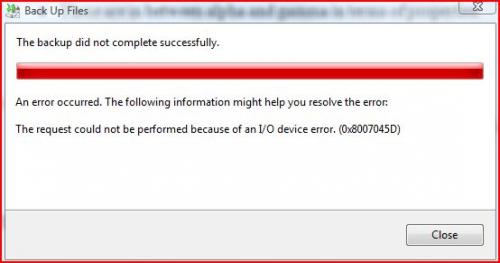 I have been told that it could be due to system restore so i took it off and tried again but it still fails.
I have windows vista home premium edition and i am using the in-built back-up feature.
Any ideas??
Edited by hendaz, 23 March 2007 - 02:47 PM.