OK um i have this problem...when i start up my computer it shows this error...
LoginUI.exe - Bad Image
C:\Windoes\system32\shgina.dll is either not designed to run on
Windows or it contains a error. Try installing the Program again
using the original Installation media or Contact you system
administrator or the Software Vendor for Support
.... i really dont know what it means

???
But anyways my icons on my home screen now are not displaying correctly and some of my gadgets on my side bar or not working.. (the mini slide show and my say it )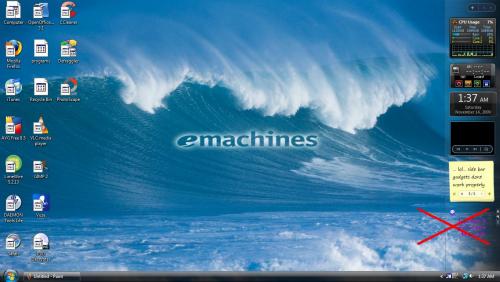 lol... hope my image of my home screen shows ...
id appriciate any help thanks