Hello
I'm trying to set my desktop Pc runing Vista Home Basic 32bit os so that I can play the video files on it via my PS3 on my tv.
The PS3 and tv are in another room.
I have a wireless router setup already running for both the pc and the PS3
I have tried using the media sharing function that is part of media player 11 to no avail.
I am getting the following errors.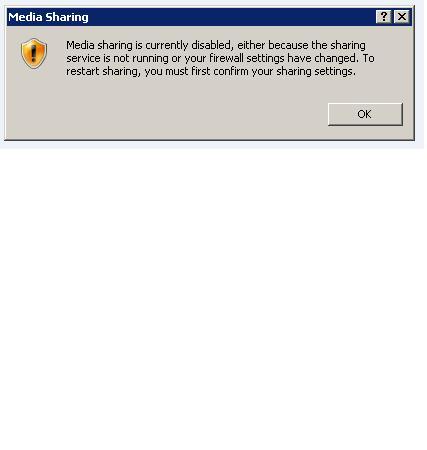 Windows media player network sharing service has stopped working
Problem signature:
Problem Event Name: APPCRASH
Application Name: wmpnetwk.exe
Application Version: 11.0.6001.7000
Application Timestamp: 47919370
Fault Module Name: Indiv01.key
Fault Module Version: 11.0.6000.7000
Fault Module Timestamp: 474f8e54
Exception Code: c0000005
Exception Offset: 000b0b5f
OS Version: 6.0.6002.2.2.0.768.2
Locale ID: 1033
Additional Information 1: 375c
Additional Information 2: b609c209d0d5efeb3cfcb425b7f84343
Additional Information 3: 375c
Additional Information 4: b609c209d0d5efeb3cfcb425b7f84343
Any help/thoughts are appreicated.
Thank you