Hello everyone ...
Yesterday and today my computer has shown a blue screen stating "a problem has been detected etc" I have attached a screen shot of it ..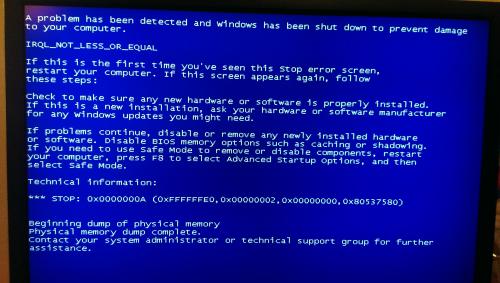 Don't know why I am getting this .. I recently was on here to clean it from viruses I believe it was ..
Help what does this mean?