I had a bunch of malware that I was trying to remove. After several frustrating hours, I tried to do a system restore (using an external hard drive for the restore date).
It seemed like it went through with the restore, but as it tries to reload windows (normally or in safe mode) it keeps going to this screen: (see attached file). "A problem has been detected and windows has been shut down.......
It won't boot at all. I am not computer savvy, I am a complete idiot. Please help. I have since unplugged the USB for the external hard drive and tried rebooting to get the same frustrating result.
I have a dell, win 7 64 bit, that's all I know without being able to look in the computer.
Best wishes,
HuntingMama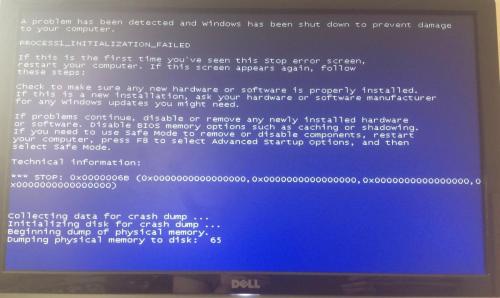 Edited by HuntingMama, 29 September 2014 - 08:30 AM.