So, I don't quite remember how it happen, but for a while now (about 2-3 weeks) I've been booting up my laptop (runs Windows 7 home premium edition) and it will ask to do a disk check after the Windows logo shows up.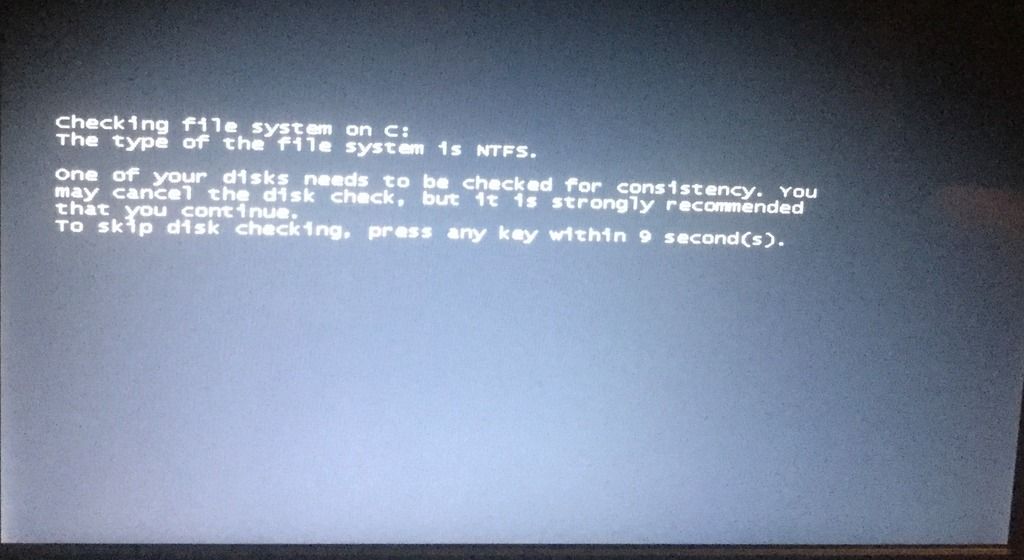 I normally skip it because when I don't, it doesn't do much after it checks it. It just shows this: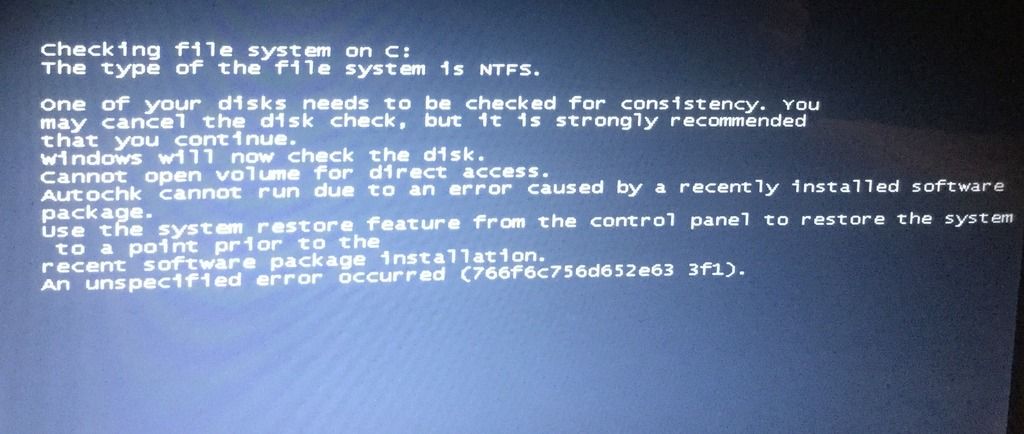 Then it moves on to the login screen like nothing happened. The computer works fine. It's just annoying that EVERY TIME that I boot up my laptop, it wants to keep checking. I know it says to do a system restore, but I'm afraid to lose any data. I do have the majority of my stuff backed up on my external Harddrive, but I don't know how much I haven't backed up recently and REALLY don't want to reformat my computer and I don't have time to do another big back up of my computer to make sure I have everything.
My questions are:
Will a system restore delete anything?
If so, is there an alternative way to get this to stop asking me every time I boot up without doing a system restore?
Thank you so so so much in advance!