I'm working on an unbootable W7 computer.

The attached JPG shows what I see after I run a W7 Recovery disc and get Admin access to BCDEdit via the command line.

First puzzle is that the CMD screen is titled 'Administrator: x:windows\system32\cmd.exe'. Why 'X'? Also, the Command Prompt says 'x:windows\system32>'. Why not C?.

But the main problem is that if I remove the Repair Disc and reboot I get the message:
BOOTMGR is missing. Press Ctrl+Alt+Del to restart.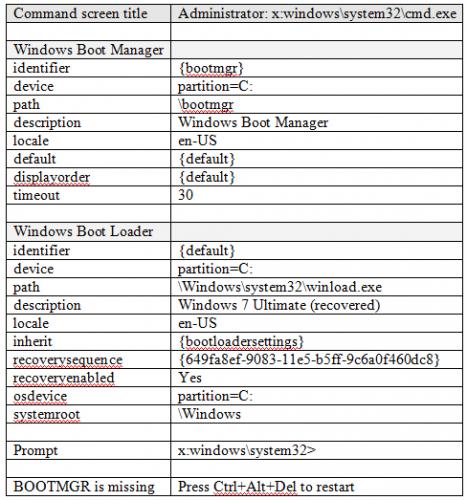 Anyone able to help with editing BCDEdit to solve this situation?
Thanks for reading :-)