I've disabled/uninstalled a bunch of stuff I decided I don't need, but Windows 10 still takes at least 8 minutes from cold boot or restart. And, I'm wondering why startup impact for 34/45 of my apps still show up as not measured. I've been runnnig Windows 10 for over a month.
How can I isolate which processes are slowing down my startup time without a lengthy trial-and-error session?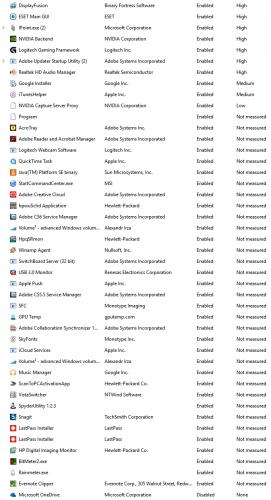 Edited by shootdrawwrite, 13 January 2016 - 07:13 PM.