Hey guys.
My laptop has had some problems related to the Hard Drive this last day's.
When I started the computer Windows started to do a scan and repair on the disk and it took over 12 hours to finish. Then the computer has working normally and faster than before. 
Next day I started getting this error on startup: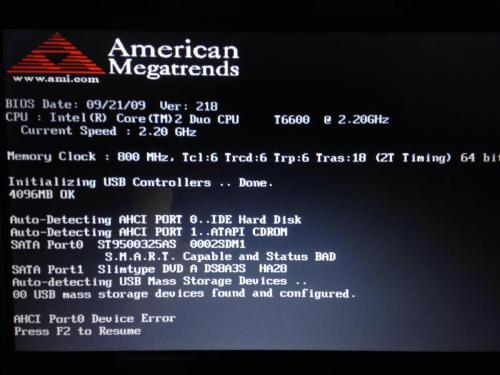 My F1 is not working on the native laptop keyboard and I can´t find a way to access BIOS. I can´t even resume to Windows, the only command working is Ctrl+Alt+Del and it restarts the system.
Hope you can help me open BIOS.
Thank you.