Hi.
** I started this topic on another post but I confess I got sidetracked with another issue that I thought was related to my original problem. That is now solved by one of the fine G2G crew so I wanted to start my original request again....Sorry if any confusion!
I have an Acer ASPIRE ES1-432 Laptop. Started off with about 29Gb of memory which has been steadily dropping down to around 2Gb. I have since been educated that I in fact only had a 32Gb Flash Drive installed, which I verified by opening up the machine & seeing that there was in fact no additional hard drive installed.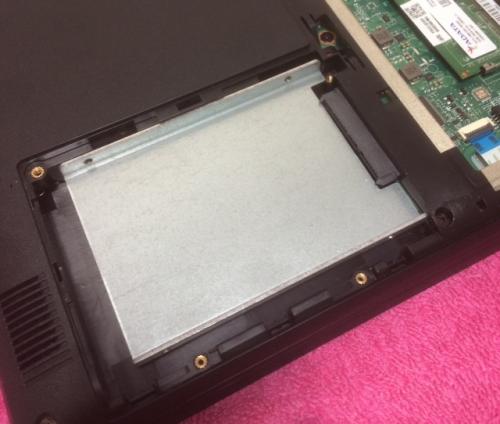 The Flash Drive is now about 27.5Gb used, & the relatively small memory was not a big problem until the Windows updates kept telling me that it needs 8Gb, which I do not have! So I now know that I need to update!  The machine is already basically running a SSD in the Flash Drive & I was impressed with the performance. I therefore prefer to add an SSD, & after some research I believe it will be a Kingston 2.5" SATA III Solid State Drive 120GB.
I have spent some hours trying to get a heads-up on what to expect when I actually install the new SSD & from what I can see I should expect to do the following:
- Backup/copy the contents of my current 'C' drive (approx 27.5Gb Flash Drive) to an external storage device. When done, disconnect that external drive.
- Turn of my laptop, then open it & install the new SSD.
- Turn the laptop on &............??
I get the impression that some small software in the new SSD will perhaps steer me through the rest.......?
I expect it will ask me if I want the SSD to be the main drive?........maybe to copy/clone the programs & associated boot info from the existing 'C' drive to the new SSD?.....or maybe from the external drive (copied earlier)?.....
Is this what I should expect to happen?     Or has someone out there already been down this road with similar laptops & SSD's & can shed some light....??
Any help would be appreciated!