Hi again,
I was asked to fix my elderly neighbors windows 10 laptop 2 days ago: Dell Inspirion 15 3000 Windows 10. No money, just as a friend. I was given her 4 digit password to log in to windows 10 and with the 4 digit password was able to log in and get to work.
During trying to fix up a few last things I told the laptop to boot into safe mode without networking. Like this: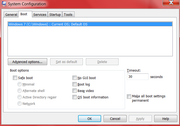 When the computer booted up (safe mode, no networking), I was greeted with this screen: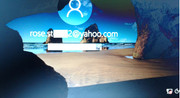 A. As you see, this screen requires the password of her e-mail, not the 4 digit log in I was given.
B. I text her saying I need the password for her e-mail to log in.
C. She gives me her password to her e-mail. Proof (me logged in her email box):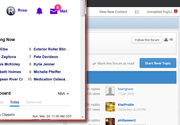 D. I say thank you, and try to log in with the e-mail password I was given/ However, it does NOT work.
E. I am not really sure how this happened, but I figure I will reset her e-mail password with her.
F.  I go to her home with my laptop (again, she is my neighbor), and I sit down with her and we reset her e-mail password to something new.
G. I had her laptop there with us ( the one I am working on) and I try to log in with the new password she and I had just made. It does NOT work.
H. I say that I believe the laptop is trying to connect to the wifi at my house and is therefore not syncing the new information. I tell her there is no problem.
I.  I take the laptop over the my house and try to log in again and it does NOT let me log in still.
This is where I am stuck.
From this, I am speculating that because I booted the laptop in safe mode without networking, the laptop is not syncing to allow me to use the current password.
I have read that I can disable the safe mode boot through the command prompt: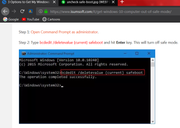 However, when I click  ( restart + hold shift key ) to access the command prompt option, I am again redirected to the screen with the password requirement.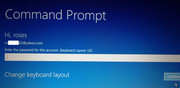 As a side note, I do NOT have a windows 10 cd (I do not own a windows 10) and she does not have one either. She bought this laptop and it just came as it is. If downloading a windows 10 CD would fix this I am willing to download and burn the ISO on to a CD.
Before I possibly mess this brand new laptop up trying to break into it, I would like your advice on what to do. I was thinking to search for some bootable USB that will let me launch the command prompt before that log in screen so I can turn off the safe mode boot and let the passwords sync. This is my best guess. However, I am getting in deep unknown waters for me so I would like your help if you have an idea on how to get past this screen.

-Jenna