I have this weird issue on my scarlett solo 3rd gen where everytime I do a full reboot (either restart or boot up after shutdown) my focusrite USB audio just doesn't work. It work just fine if I just put my PC to sleep.
I use the scarlett solo for my mic and headset output. When the issue occur I can't switch between audio outputs and my mic won't work, i'll attach a screenshot of my sound window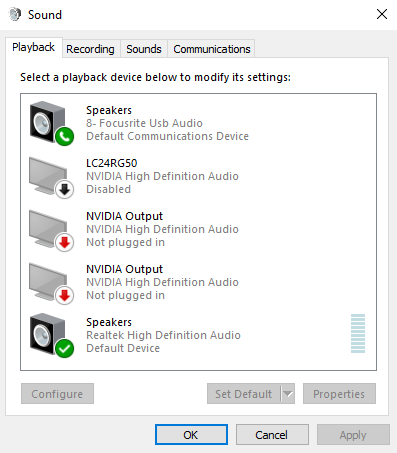 there's no volume bar on the rightside and I can't click on it. 
so far I've tried:
1. Disabling windows auto update,
2. Trying different USB ports,
3. Re-installing USB drivers,
4. Re-installing Focusrite USB Audio drivers.
re-installing focusrite USB Audio drivers fixed it temporarily. But after I restart or shutdown the PC it broke down again (I've re-installed the driver 10 times at this point already).
it's annoying so if anyone can give me some inputs that would be much appreciated