Submitter

OldTimer
View other files from this member
File Information
Submitted: Oct 25 2010 01:34 PM
Last Updated: Mar 22 2015 12:11 PM
File Size: 510KB
Views: 83608
Downloads: 29,361
Download OTM OldTimer's Move-It





1 Votes
oldtimer

4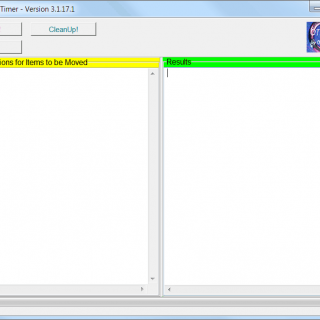 OTM by OldTimer is a multi-purpose removal tool that allows you to remove various items in the one go, ranging from bad processes to files to services and complex registry fixes.

OTM file mover is more than just a program for deleting files. It allows you to use commands and wildcards that offer a lot of flexibility and aid you in removing files that otherwise can be tricky. The fact that it is automated makes it extremely easy for users and you will find that using the program for a registry fix is a better method than a manual registry fix.
Random Files
By Atribune

Apr 09 2007 02:49 AM

By admin

May 29 2008 10:03 AM

By Guest

Jul 16 2009 11:37 AM
47 user(s) are online (in the past 30 minutes)
0 members, 45 guests, 0 anonymous users
Facebook (2)
OTM OldTimer's Move-It
As Featured On:

Never used a forum? Learn how.