Hi i would first to thank u about this forum i found today by google.
Because i'm tried of search, so i hope finding a solution here.
My problem happened yesterday when i downloaded New Realtek Network drivers and Ati Catalyst 6.5
First i tried to update the network drivers i got this
Then i tried Catalyst drivers i got the same error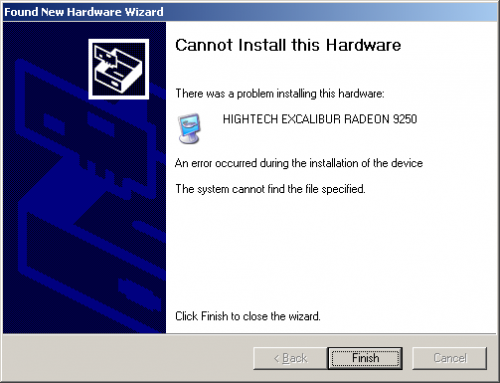 For reference, my windows is 6 months old, i updated these drivers more than once with no problems at all.
I replaced the Realtek PCI Slot and not worked also, removed all card except the vga not worked too.
Searched google i found it maybe have something with IRQs no more.
thanks...