Hey everyone,
So I replaced my power supply today and I was doing some cable management. I realized that for some case fans, LEDs, cathodes, etc I had quite the 'train' of male to female molex connectors. I order to lessen the mass of connectors I was wondering if it is safe to do this:
In Molex1 image you can see the two plugs for the fans, for example. One is taking power and ground from the red and black and the other is taking power and ground from yellow and black. These would be connected in 'series' and be taking power from the PSU.
In Molex2 image you can see what I am trying to eliminate. Is this safe to do? Am I making sense? I can take pictures if you want but didn't because I didn't want to turn on the computer until I knew this was safe. Thank you for your time,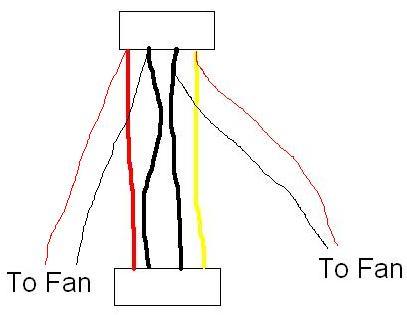 Mitch
Edited by MitchC, 09 July 2006 - 03:29 AM.