I updated the Bios of my 3yr old HP a545c with A7V8X-LA motherboard. It had version 3.03 in it, and I updated to the 3.15 on HP site. Now, anytime I reboot, the screen below says there, unless I hit F2. This is driving me nuts!
See here: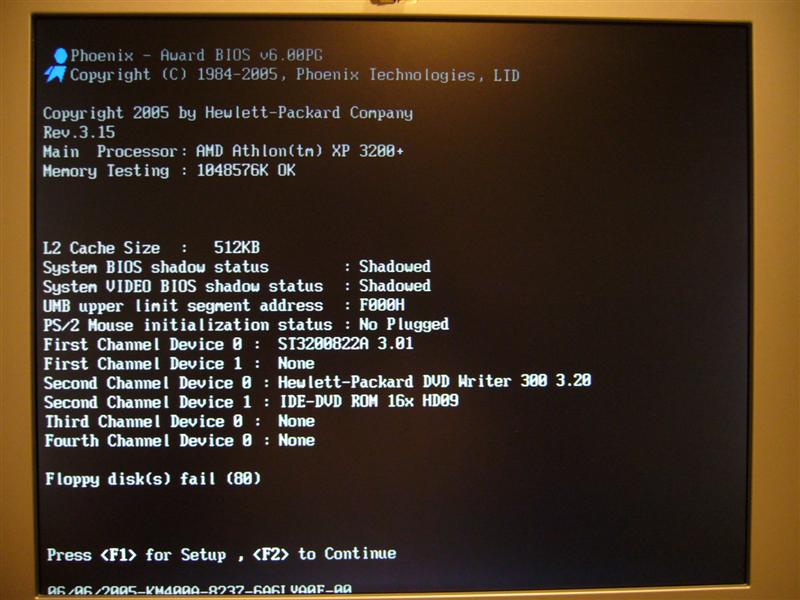 I frequently reboot and leave the room, but now the computer stays on this screen after I reboot, and I have to keep hitting F2. I did disable the boot screen in bios, but this still happens.
Please help.
Edited by Jason B, 11 May 2007 - 07:31 PM.