Hi,
I'm at the point of tearing my hair out now, just with pure frustration...
I'm using a new PC running XP Media Centre Edition. I like to run a clean PC and therefore most of everything is as default excluding anti-virus etc.
For what appears to be no reason at all, My Documents, My Network Places and Media Centre icons, to name a few, are now displaying in Win98/ retro fashion despite the folder properties/icon showing as XP style. I have checked my display settings, my display drivers, my appearance settings...nothing seems to have changed.
Has anyone experienced this previously? Or anyone have an idea what could be causing this?
I'd appreciate the help,
Thanks,
Mark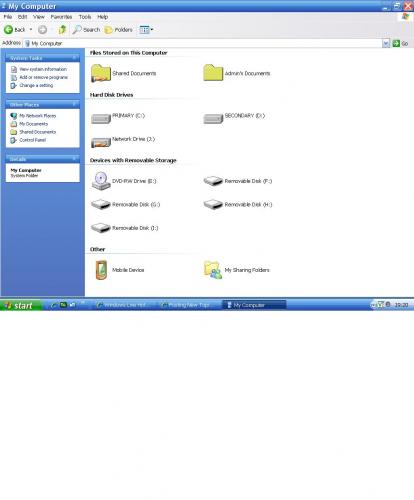 Edited by wehey, 12 March 2008 - 03:36 PM.