Pardon me, but I have a problem.. Nod32 keeps popping up with these alert details: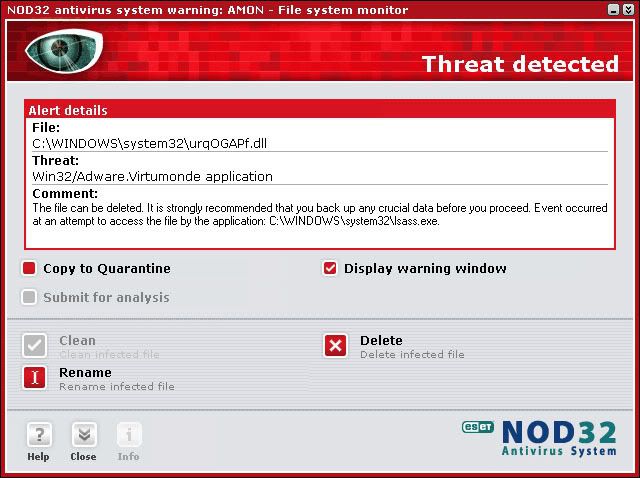 It pops up the moment the desktop loads.. I've tried deleting it though it keeps telling me that it will delete it by the next restart.. Then it will pop up again after I click 'ok.' I've tried restarting it too, expecting it will be deleted as said.. But it popped again.. this has happened repeatedly..

I have no idea what caused this neither do I know how to get rid of it.. help?