Well, as above, when trying to load up Windows XP, we get nothing. Obviously not on this computer, on another, but it is running XP. It has 2 hard drives, one for internet and the other for gaming. On turning the computer on it loads as it did before, offering the option of internet or gaming, whatever one is chosen, it just loops round to itself. Hard to describe so I have provided some pictures. But before this was happeneing, somebody had been on the computer (internet) and the toolbar at the bottom had vanished. So we gave the computer a reboot and it was at the state it is now. Trying to reload Windows XP from backup disc but there are no options to let us do this. Any help would be much appreciated.
Liam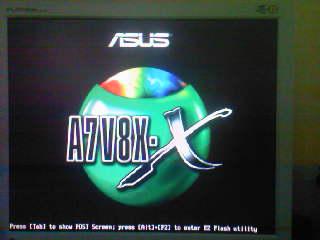 Loading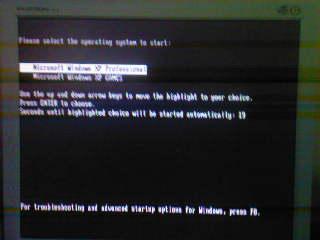 Select internet or gaming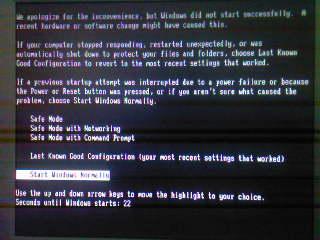 Due to windows being rebooted, have tried all options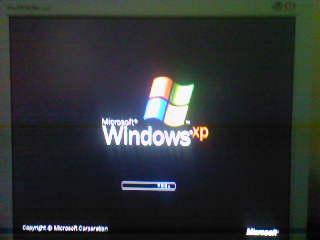 Looks as if its loading
Loops back round to this screen
I have tried every option on the third picture and have also tried all the options when pressing F8 on the 2nd picture.