Geeks to Go site stats for April 2005: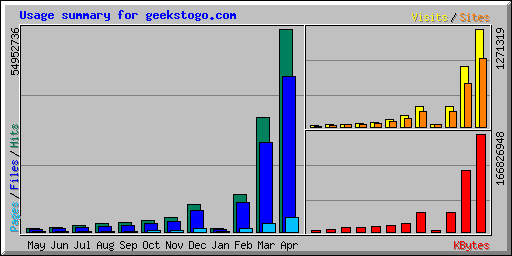 Note: stats weren't functioning for most of Jan, and part of Feb.
Unique visitors = 862,758
Page views = 4,00,3181
Bandwidth = 167 GB
Still tremendous growth, however stats were starting to flatten near the end of the month, so the rapid growth does seem to be slowing.

Wouldn't be complete without thanking the tremendous volunteer staff that make this site possible. Thank-you!!!