hi guys,
first of all. will appreciate any kind help given.
having some corrupted/unreadable files in my comp. ran chkdsk c: /f /r but :"chkdsk cannot run because the volume is in use by another process. Would you like to schedule this volume to be checked the next time the system restarts? <y/n>"
so i typed Y, rebooted but strange enough, while rebooting, i was awaiting the auto checking screen, but the message onscreen shows me that 'disk checking has been cancelled'. But i did not have any chance to 'press any button to cancel'!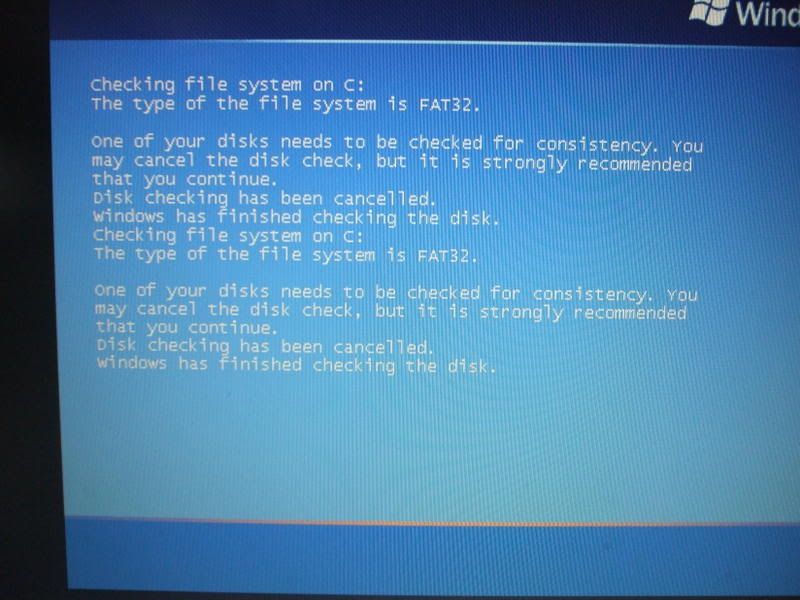 any solutions to help run my chkdsk successfully?
Thanks