Hi I have produced a specification for the complete system that I am in the process of building, I am basically in the process of purchasing a new part each week until the build is complete, any advise would be appreciated
Is there anything I have not already done that you would change at similar cost?
Are there any incompatibility problems within this spec you know of?
Thanks for your Help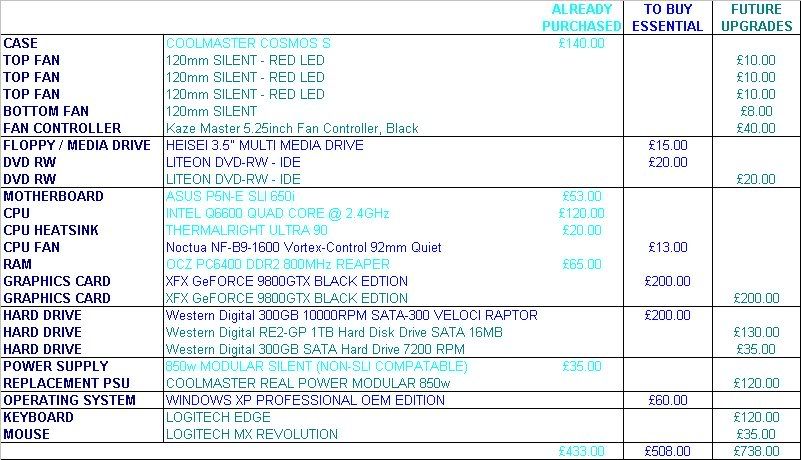 Edited by KillerShark1978, 07 October 2008 - 07:38 AM.