Hi everyone,
My HP Pavillion dv2491us computer has a pre-installed Window Vista Home Premium. But I need XP in order run some programs that are not compatible with Vista. Hence, I decided to dual-boot between the two systems and installed XP on a separate partition. XP works fine but I found out that there is no sound and no internet connection.
I went to hp website and install the drivers, but it's still not working. I tried to search for solutions, but I am still clueless

. So I hope I can get some help by posting here.
Here is the screen shot of my device manger.
Thank you very much!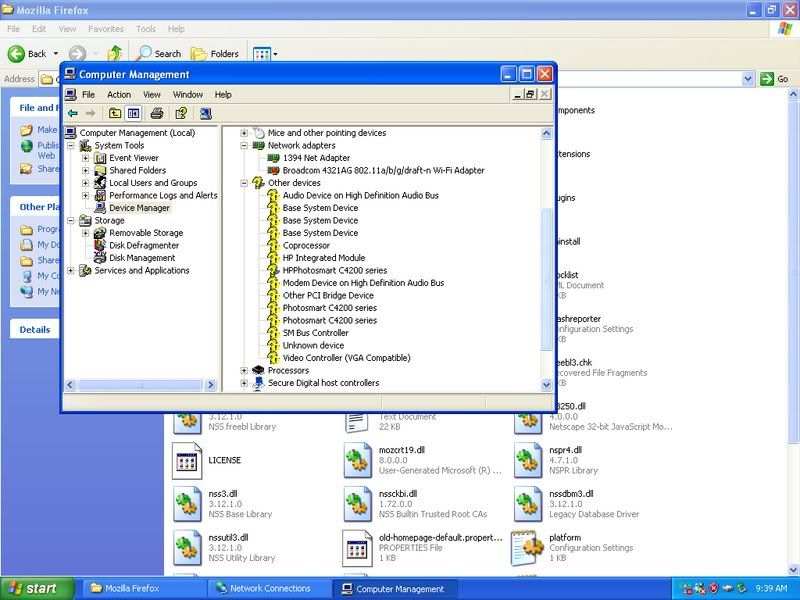 Edited by zrocielz, 15 November 2008 - 08:06 PM.