Whats goin on people...well i had a question for you guys hopefully you can help me out.
I am running windows XP and had a system crash

i had a friend using my computer when he was done i noticed that some antivirus program was running i would also get randome popups telling me my computer was infected but when i looked for the program to delete it..i couldent

So i was told about this program called "Malwarebytes' Anti-Malware" it worked great found false trojans which were the ones making the false popups saying my computer was infected.
Malwarebytes removed the antivirus program but could not remove whatever was making the popups. so when i tried to run the Malware program again it said my disk was full?! every program i would open the computer would tell me the system was full.
So, i tried to reboot my computer, and it was all down hill fom there.
When it asked me for my password to log on to my account i would type in my password i would hear windows opening and close soon after i could not access any of my two accounts.
i tried doing a restore point *not sure if that is what it is called but it would revert to the last time the computer was working good* but I could not find a restore point. So I tried to do a system restore, my computer started fresh it was like it was the first day of me using the computer it took a long time to boot it came out with the factory settings it was like the computer was new but the one problem it had was that it was full?! none of my programs worked i had to install windows service pack again none of my programs *antivirus microsoft office* none of them worked. I deleted programs and had enough memory to run Tuneup utilities 2009and when i ran the program i could see my old files still taking up memory in my computer but i could not access them?!
When I click my main account *Owner* it says I can't get access
Here are some pics hopefully they will help you guys out.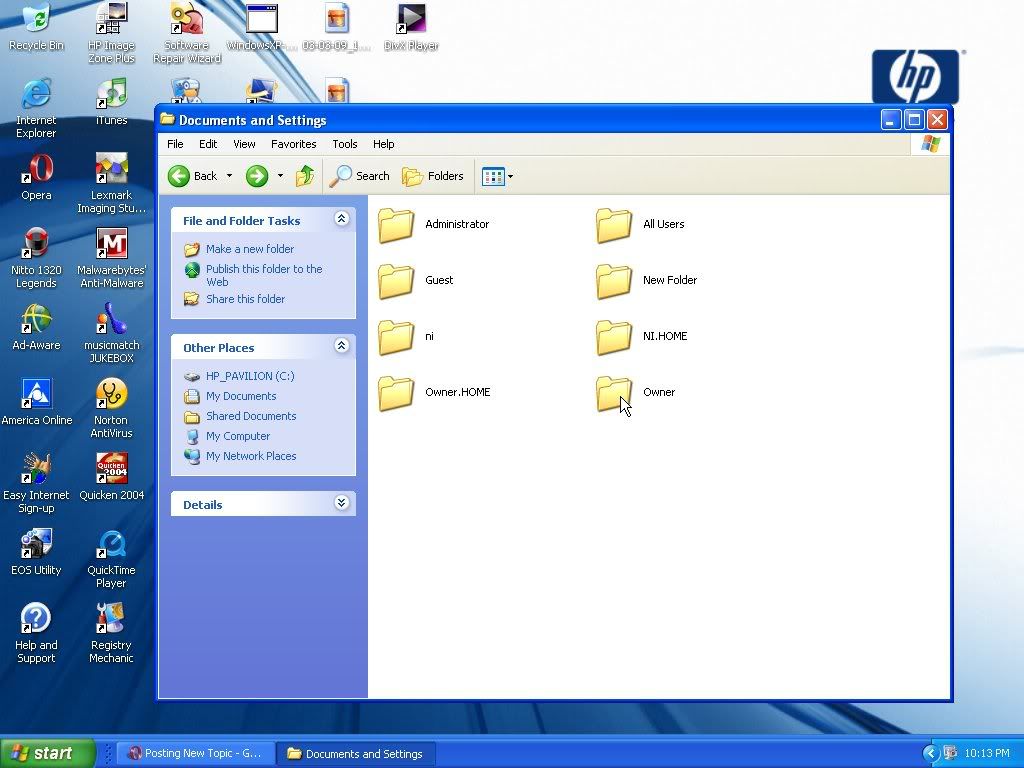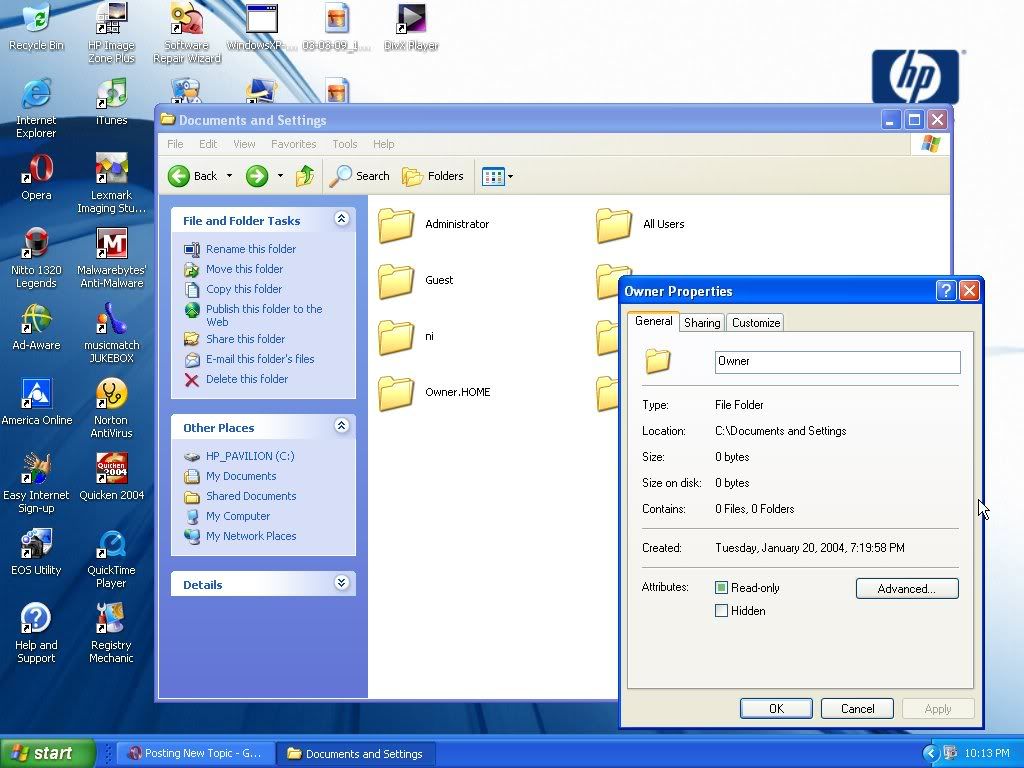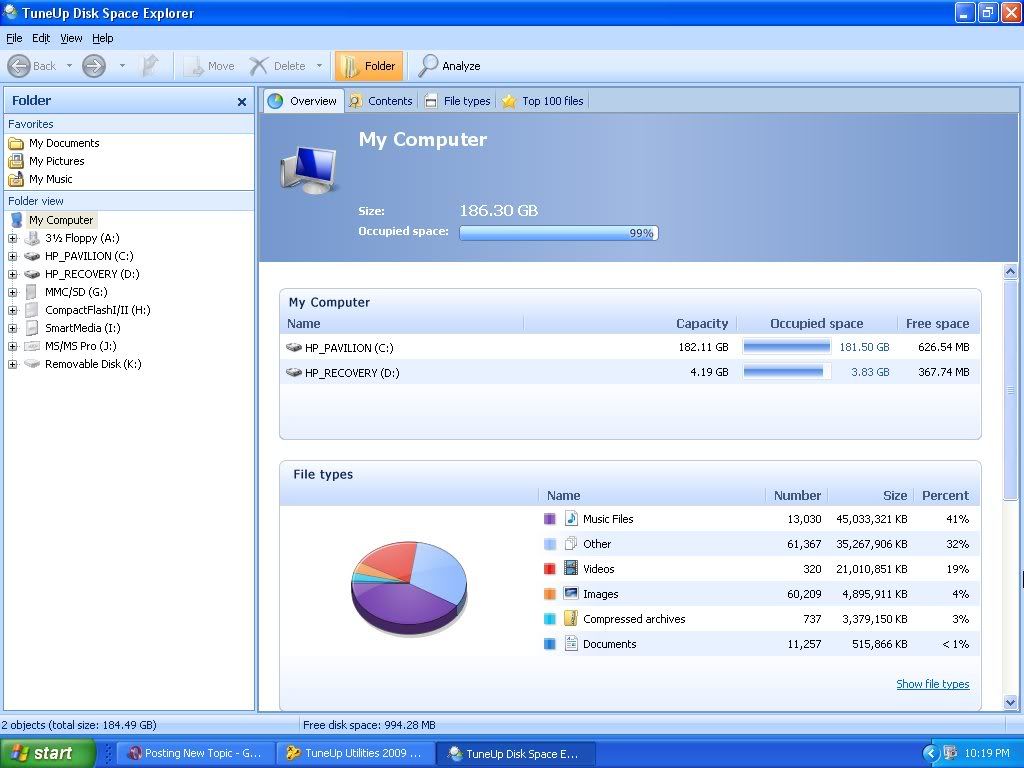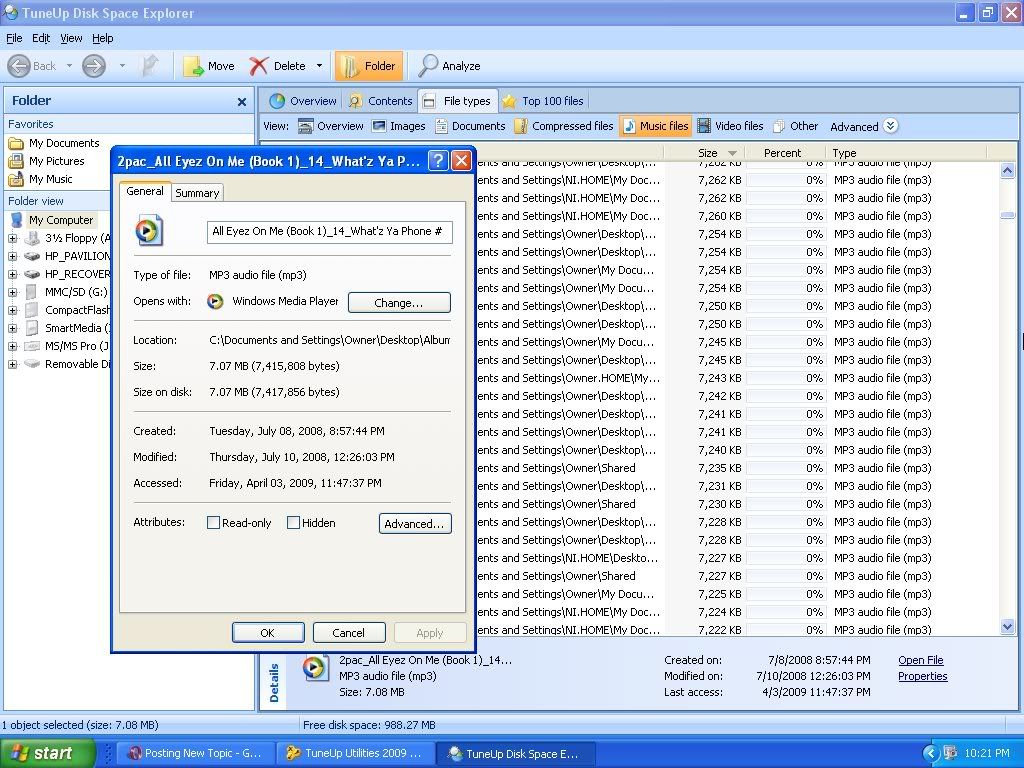 Any idea how i can get access to this file and remove the virus?! I have documents, my resume, music, and movies I would love to get back

Thanks for reading.