I have been seeing this warning pop up on my lap top: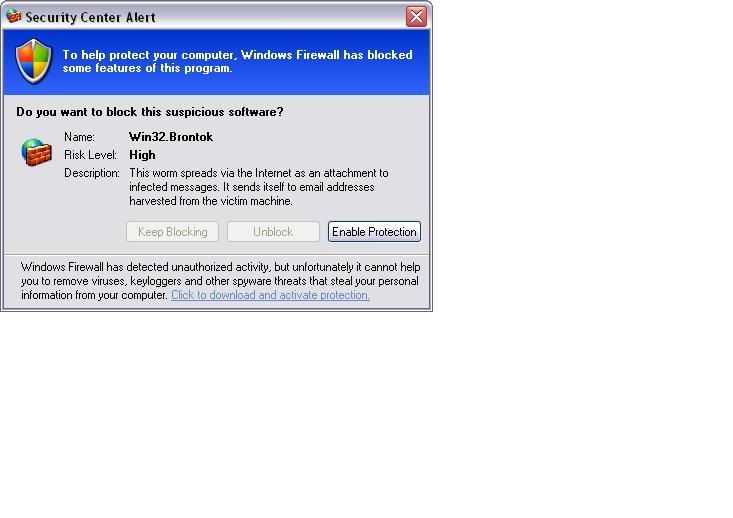 When I click the 'enable protection button' my browser (I use FireFox) opens and it leads me to a site to download an anti-virus program. I checked out the program and all the articles I found told me not to use it, so i dodged a bullet there.
I assume the message is some sort of spyware, but I am really not tech savvy. Can any one explain this to me?
And if this is a problem I would love some information on getting rid of it. I have run a virus scan(it showed nothing) and Spybot S&D, but they both haven't fixed the problem.
Edited by worpd202, 13 May 2009 - 04:53 PM.