Okay, so yesterday I decided to go ahead and partition my C drive so that if I have to format it later I would have a backup of all of my files.
So I went into disk manager through the control panel and my C drive doesn\'t appear there :S although it does appear in the device manager.
I have no idea why this is happening but would love some advice on what to do.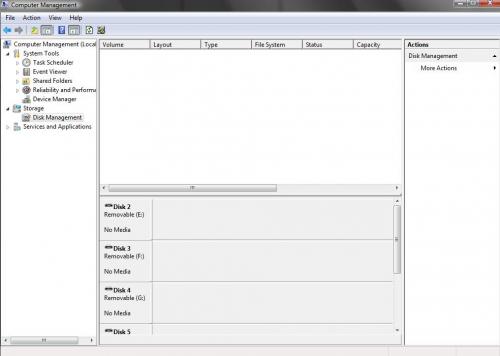 Edited by Kelardsturm, 11 November 2009 - 01:43 PM.