I have a really annoying problem that is really pi**ing me right off, any help fixing it would be greatly appreciated.
Basically when I go to YouTube in Firefox or any other browser, I click a couple of links and they load fine. Then however every time I click a link the page just hangs. Sometimes if I clear the cache it might go there but often not. It's very sporadic sometimes ages will load, sometimes not at all. Also when I run a search this often comes up and the search will not run >>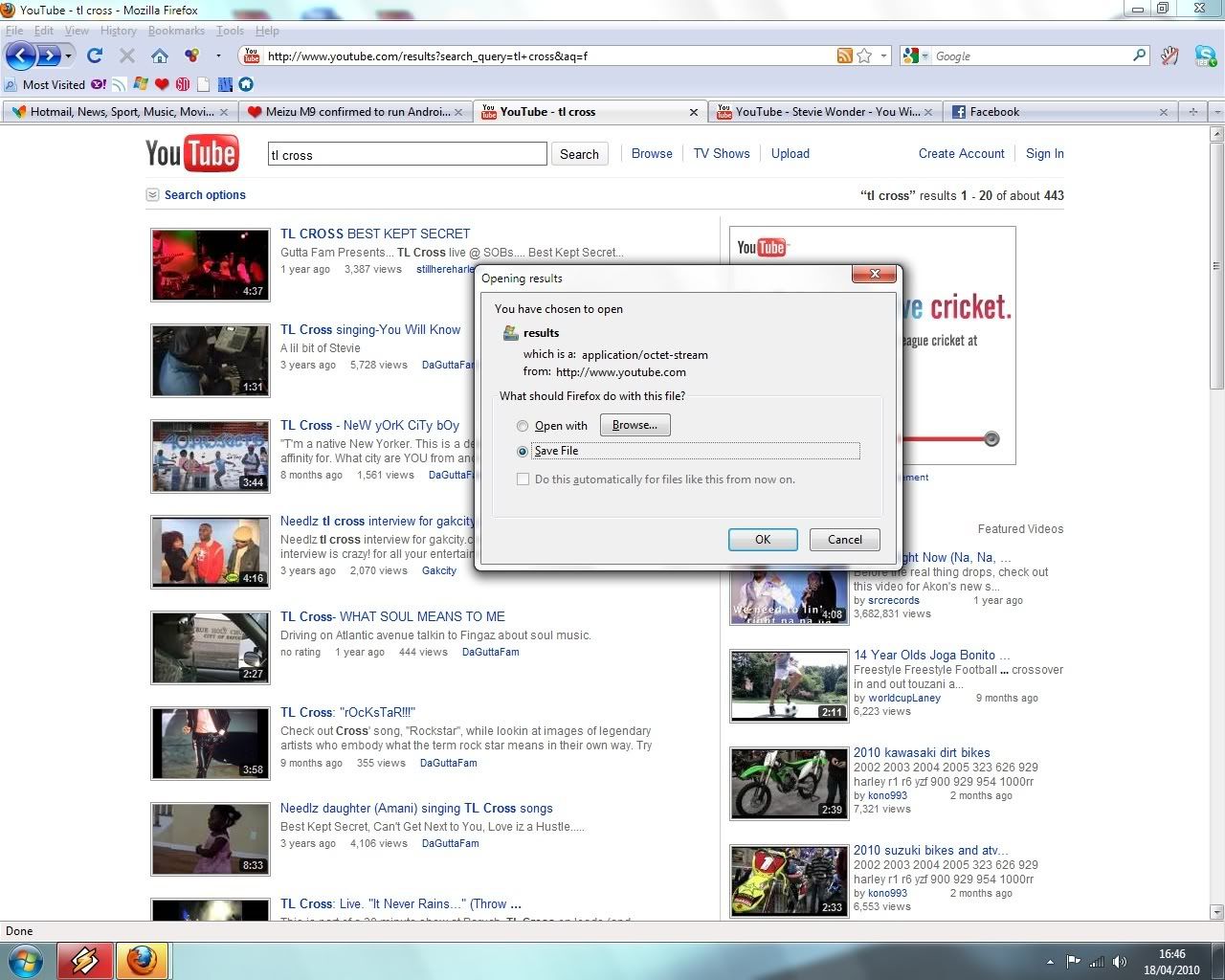 Or I get a just a whole page of nonsensical code, which after I refresh the page may go away and then the page loads properly. >>
My system runs windows 7 ultimate and is a P4 3Ghz with 3Gb Ram.
Edited by sere83, 18 April 2010 - 11:24 AM.