Yes I am back again and as usual ...seriously confused
I am shopping for a new mother board and I am stumped when it comes to choosing a CPU type.
I have an Athlon 64 X2 dual core 5000+ that I would like to continue to use until i get the funds for a Phenom II X4 955
Black Edition.
I am going to go with a AM2/AM2+/AM socket mobo so I can re use my current CPU and later upgrade to the AM3 CPU, now heres where I get lost...
heres a list of the options I can choose from: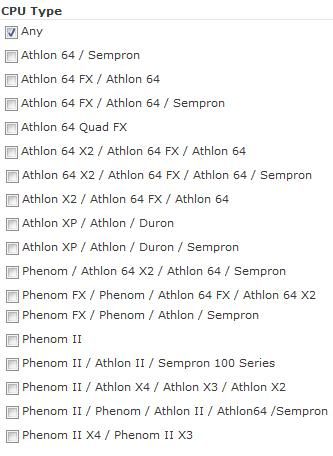 can i choose an Athlon X2 or an Athlon 64 or since my CPU is an Athlon 64X2 does it have to be an Athlon 64 X2
Am I looking for a socket that doesn't exist?
Once again thanks in advance