Please bear with me. I am not very computer literate but can follow clear step-by-step instructions if provided.
My computer had been running very slow over the past couple of months. My anti-virus prog had not found any viruses or malware for at least the last month. In the past two weeks there were a couple of available updates for Adobe Reader 8 and a Windows update for Outlook Express 2003. Neither update would install no matter what I tried. On Tuesday I noticed on my computer at work that there was a Windows update and it installed 18 of them. However, my home computer still had that one Outlook Express update that absolutely would not install. On Thursday I stayed home from work due to illness and decided after two days of trying to find out what the heck the problem was and finding no solution that it might be a good idea to do a factory restore on the home comp. I've done this before but not with this much trouble. On Tuesday (5/4/2010) I was able to access the Microsoft website. On Thursday (5/6/2010) after the factory restore I could not - nor could I access the Avira website. I could go just about everywhere else though. So after two more days of poking around and researching the web I read something on a tech forum that lead me to believe that this might be the result of a virus. This is what I've done since 5/6/2010:
1. Factory restore - Windows automatic updates no longer an option
2. Tried to go Microsoft and Avira websites - no soap
3. Downloaded a couple of Registry Scan progs (Registry Booster and Reg Cure) - A LOT of registry errors (200+). I'd love to fix these but I have NO money to register either program.
4. Downloaded Dial-A-Fix to force open the automatic updates. It worked. However, I still could not install any updates and could not get to Microsoft's website. I had to restart the comp (for some reason I can't remember now). When I checked the System icon under Control Panel, the tab for the updates was gone completely.
5. Update and scan through Spybot S&D found eight trojans. Killed those.
6. I was able to re-install the Avira program that I downloaded a year ago. It would not update but I ran a full scan and it picked out five viruses. However I could not get the program to scan in real-time. After destroying the viruses I decided to try an uninstall/reinstall with the hope that doing so might solve the real-time scan problem. It will not reinstall now.

antivirscrnshot.bmp
795.5KB
79 downloads
7. Update and scan with Malwarebytes found one virus. Killed that.
6. Rebooted in Safe Mode w/networking. Downloaded CCleaner. It fixed about 1/2 of the registry problems. Re-scanned with Malwarebytes. Found nothing. Restarted normal.
7. Dug around on the web to try to find out why I couldn't go to Microsoft or any other anti-virus websites. Found out through another tech forum that it is most likely due to a virus.
8. Spazzed out and came here for help.
Here is my system info: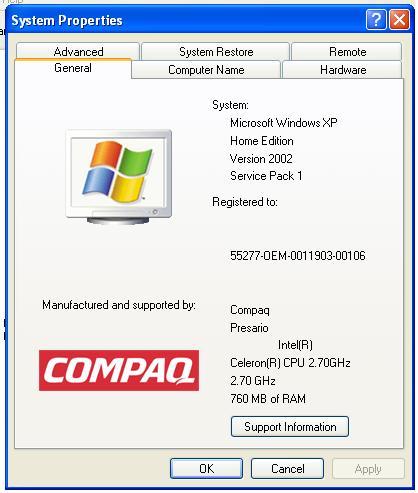 If you additional info just let me know. Thanks in advance for any help.