Bottom-right toast
Detected items:
VirTool:Win32/BeeInject
, Alert level: Severe, Recommendation: Remove, Status: Suspended. Other recommendations from which I may choose are Quarantine and Allow. I've quarantined it once before.
"Clean computer", I click. The toast slides down. The system tray icon of MSE turns light blue, and a wheel of white and green spins clockwise within it.
Green:
"Microsoft Security Essentials
Your computer was cleaned.
Microsoft Security Essentials successfully cleaned your computer.", the toast pops up. I accidentally confirm its request to clean computer while typing this message.
Repeat.
I'm using Windows XP, Service Pack 3. There are no symptoms, except for MSE's detection. I might've got it from a .exe. I've done a full system scan with MBAM and cleaned up four threats, but it hasn't fixed the problem.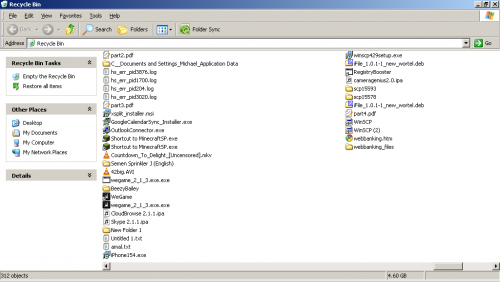 I have an eye on RegistryBooster, which came with WinSCP.
OTL.Txt
Extras.Txt