hey again i have a few questions....i had some infections i got rid of but i still have a fake alert rp trojan i am waiting for help on but while i am waiting i figure maby someone over here can help me with my other problems...
anyway i looked on the event viewer and missing registry files.....and a bad cdrom block??
and a bunch of other stuff.....but what scares me is the remote access error....is someone or virus gaining access to my computer or is it something else?? any help would be much appreciated.....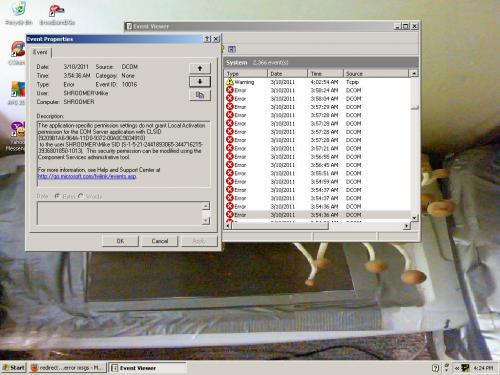 i would add the other 2 screen shots but it wont let me?? maby because i already posted 2??