thanks for the help......
Started by
ogodhelpme
,
Mar 25 2011 05:52 PM
#76
Posted 29 March 2011 - 05:47 PM
and yes it says phoenix trusted core ™ setup utility.. on the top bar

---
#77
Posted 29 March 2011 - 05:55 PM
what does blah blah blah mean pls

---
#78
Posted 29 March 2011 - 05:58 PM
o.. sb2404sjd9x0pe... the serial number .. i just didnt feel like typing all that.

---
#79
Posted 29 March 2011 - 11:54 PM
so you guys mite think its the hard drive?

---
#80
Posted 30 March 2011 - 12:22 AM
Odd Bios sees the drive but windows installation does not. A way to test this is with a Linux Live cd.
Use Puppy Linux Live CD to Recover Your Data:
===================
***Required Hardware***
CD Burner (CDRW) Drive,
Blank CD,
Extra Storage Device (USB Flash Drive, External Hard Drive)
===================
1. Save these files to your Desktop/Burn Your Live CD:
Download Latest Puppy Linux ISO (i.e.: lupu-520.iso)
Download BurnCDCC ISO Burning Software


Open BurnCDCC with Windows Explorer
Extract All files to a location you can remember
Double Click BurnCDCC
Click Browse and navigate to the Puppy Linux ISO file you just downloaded
Open/Double Click that file
IMPORTANT:

Adjust the speed bar to CD: 4x DVD: 1x

Click Start
Your CD Burner Tray will open automatically
Insert a blank CD and close the tray
Click OK
Puppy Linux Live CD will now be created2. Set your boot priority in the BIOS to CD-ROM first, Hard Drive Second
Start the computer/press the power button
Immediately start tapping the appropriate key to enter the BIOS, aka "Setup"
(Usually shown during the "Dell" screen, or "Gateway" Screen)
Once in the BIOS, under Advanced BIOS Options change boot priority to:


CD-ROM 1st

, Hard Drive 2nd
Open your ROM drive and insert the disk
Press F10 to save and exit
Agree with "Y" to continue
Your computer will restart and boot from the Puppy Linux Live CD


3. Recover Your Data
Once Puppy Linux has loaded, it is actually running in your computer's Memory (RAM). You will see a fully functioning Graphical User Interface similar to what you normally call "your computer". Internet access may or may not be available depending on your machine, so it is recommended you print these instructions before beginning. Also, double clicking is not needed in Puppy. To expand, or open folders/icons, just click once. Puppy is very light on resources, so you will quickly notice it is much speedier than you are used to. This is normal. Ready? Let's get started.

3a. Mount Drives
Click the Mount Icon located at the top left of your desktop.
A Window will open. By default, the "drive" tab will be forward/highlighted. Click on Mount for your hard drive.
Assuming you only have one hard drive and/or partition, there may be only one selection to mount.
USB Flash Drives usually automatically mount upon boot, but click the "usbdrv" tab and make sure it is mounted.
If using an external hard drive for the data recovery, do this under the "drive" tab. Mount it now.
3b. Transfer Files.
At the bottom left of your desktop a list of all hard drives/partitions, USB Drives, and Optical Drives are listed with a familiar looking hard drive icon.
Open your old hard drive i.e. sda1
Next, open your USB Flash Drive or External Drive. i.e. sdc or sdb1
If you open the wrong drive, simply X out at the top right corner of the window that opens. (Just like in Windows)
From your old hard drive, drag and drop whatever files/folders you wish to transfer to your USB Drive's Window.
For The Novice:
The common path to your pictures, music, video, and documents folders is:
Documents and Settings
>>
All Users
(or each idividual name of each user. CHECK All Names!) >>
Documents
>> You will now see
My Music, My Pictures, and My Videos
.
Remember to only click once! No double clicking! Once you drag and drop your first folder, you will notice a small menu will appear giving you the option to move or copy. Choose COPY each time you drag and drop.
YOU ARE DONE!!! Simply click Menu >> Mouse Over Shutdown >> Reboot/Turn Off Computer. Be sure to plug your USB Drive into another working windows machine to verify all data is there and transferred without corruption. Congratulations!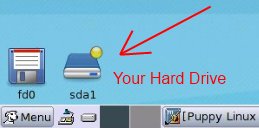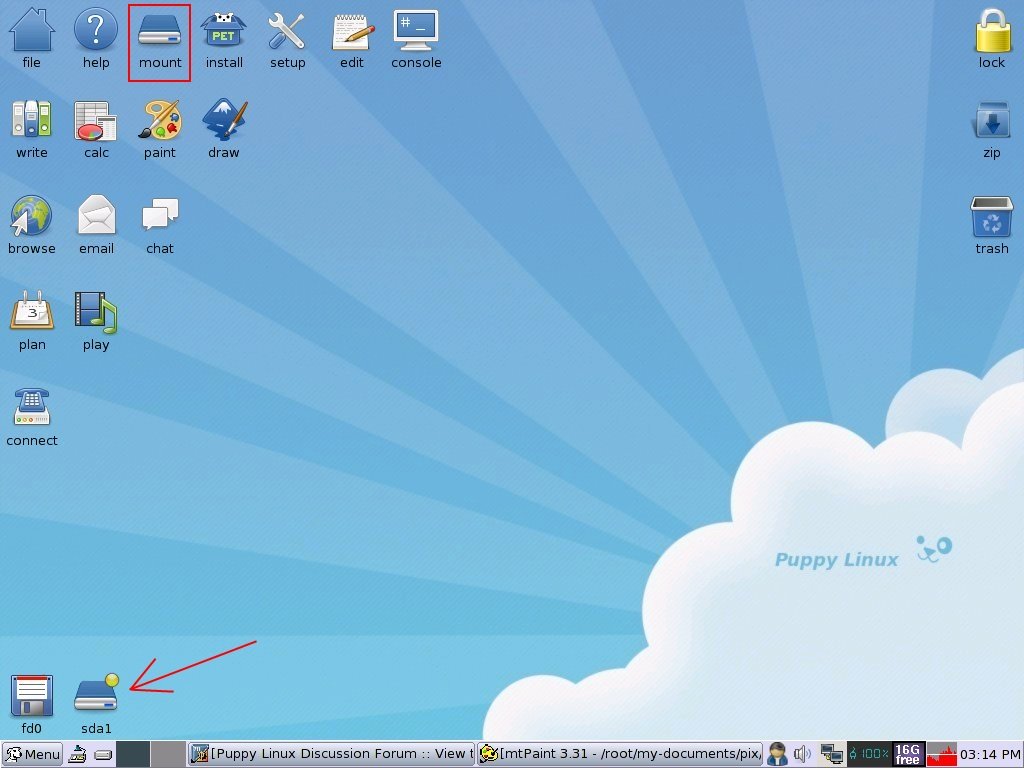 If you're doing this to recovery from a virus or malware infection, (or even if you're not), DO NOT copy executable files (.exe, .scr. etc...) if any of these files are infected you could be copying the corruption over to any new device/computer. just copy documents, pictures, music, or videos.
---
#81
Posted 30 March 2011 - 12:13 PM
i dont have anything on my computer i want to save... nothing lol

---
#82
Posted 30 March 2011 - 12:19 PM
hey just a question.. but if my bios is seeing my hard drive and i can boot up and use my computer ... why when i go to install the new xp is it saying it cant see it lol.

---
#83
Posted 30 March 2011 - 12:45 PM
i looked this up on google.

This problem happens when you have SATA hard drive and you have RAID/SATA mode configured in BIOS.

---
#84
Posted 30 March 2011 - 12:48 PM
Please post the main details of the CD that you have now purcahsed on the exchange for the original XP update CD that you bought in the first place
ie: On the CD what are the main details - Microsoft Windows XP with service pack ? and is the cd in a case with a product key etc.

---
#85
Posted 30 March 2011 - 02:46 PM
nvm it worked i followed the instructions on that page i was talking about and it worked.


---
#86
Posted 30 March 2011 - 02:57 PM
nvm it worked i followed the instructions on that page i was talking about and it worked.

Thank you for posting that.
Now if some one else has this issue they will know what steps to take.
---
#87
Posted 30 March 2011 - 04:08 PM
I am so pleased that it worked for you after all the problems you have had with the original post and the bad move by your buddy.
You did very well
You are 100% correct that drive that you found - the Hitachi is indeed a Sata drive.
Why the Phoenix Bios screen should report it as
in the info part it says
ide0
model name hitachi hts541616j9sa00 (s1)
I have no idea, why that Hitachi showed as IDE - Integrated drive electronics, rather than SATA - serial advanced technology attachment, but a brief research has shown that the problem, which you solved, has been encountered and puzzled people before., so to echo what
hfcg


Thank you.
Edited by Macboatmaster, 30 March 2011 - 05:49 PM.
---
#88
Posted 30 March 2011 - 04:31 PM
Sorry for being so late replying back. I'm glad to hear you got it resolved due to some great detective work. Thank you for updating us with the resolution you got.
I want to personally thank you for your patience and cooperation with your issue. Please let us know if everything works correctly in a couple of days just as a follow up. Enjoy the rest of the site and the vast amount of knowledge here on GTG.





---
#89
Posted 31 March 2011 - 12:03 AM
thank you guys for your help. and i will probably post something very soon about something else lol thanks again

---
---
Similar Topics
0 user(s) are reading this topic
0 members, 0 guests, 0 anonymous users
As Featured On: