Hi.

Thank you so much for your help
You're welcome!
it was not working so tried to do the task manager, it froze. I went to safe mode and actually had 2 log in names, Administrator and Ashton, Admin is never there in reg mode. I chose that first b/c I thought Admin would be best, well, there were only 3 desktop options and not many programs to choose from and combofix was no where to be found. So i rebooted in to safemode under Ashton. Everything from reg mode is there. Trying scan of combofix now. It is at the same point as usual. No clock or completed stage stuff coming up yet.

OK abort the scan and we will merely take a different approach. Reboot your machine back into Normal Mode so you are able to download another specific tool please.
Do you think this Admin login has anything to do with computer issues or that the combofix wont run because it is not installing as the actual Admin?
Seeing the Administrator account when trying to boot into Safe Mode is normal. To be honest as I am sure you are beginning to realise purchasing a second hand machine can be a hit and miss thing as you have no idea what state it may be in and or if it functions correctly. Anyway I will try my best on your behalf to try and rectify all if able.
Next:
Download AVPTool from
here
to your Desktop
Run the programme you have just downloaded to your desktop (it will be randomly named )
First we will run a virus scan
Click the cog in the upper right
Select down to and including your main drive, once done select the Automatic scan tab and press
Start Scan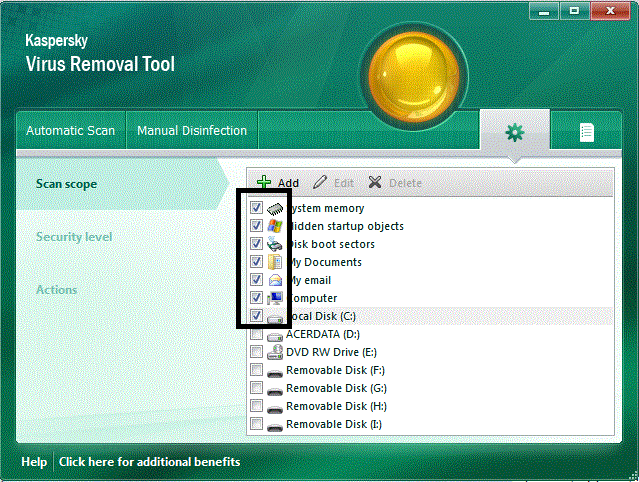 Allow AVP to delete all infections found
Once it has finished select report tab (last tab)
Select
Detected threats
report from the left and press
Save
button
Save it to your desktop and attach to your next post
Now the Analysis
Rerun AVP and select the
Manual Disinfection
tab and press
Start Gathering System Information
On completion click the link to locate the zip file to upload and attach to your next post