Please help

I installed Kaspersky Internet security in trial mode, upon restart of PC I got error message,
"Windows cannot find '8263978.exe'. Make sure you typed the name correctly, and then try again."
There are three other windows that poped up with it.
I had not done any scan of my PC, so no files were quarantined or deleted.
Prior to me installing Kaspersky Internet Security, I downloaded and installed Kaspersky Virus Removal Tool. I downloaded it from the Kaspersky website. I installed it and ran the scan. The Kaspersky Virus Removal Tool crashed, I installed it two more times and it crashed each time.
I uninstalled Kaspersky Internet Security, and I'm still getting this error message at boot up. I tried to do a restore, to fix problem. I restored to a before the problem, didn't fix it.
Windows boots up and seems to run fine.
Windows 7 64 bit
MSI 890GXM-G65
AMD Athlon II X4 640 Propus 3.0GHz
Please help
Thank You in advance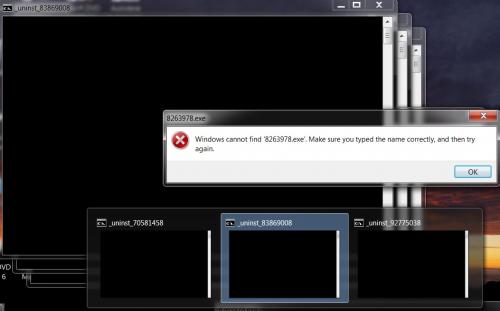 I did a search of my hard drive, C:
It seems to have found the files. they appear to be Kaspersky files. Please see attached screen capture.
Can these files be moved to there proper location.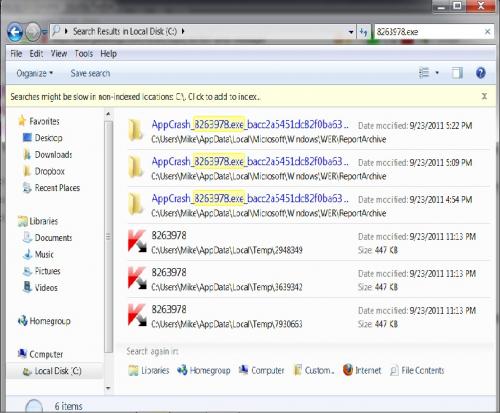 Edited by mike997765, 25 September 2011 - 08:35 AM.